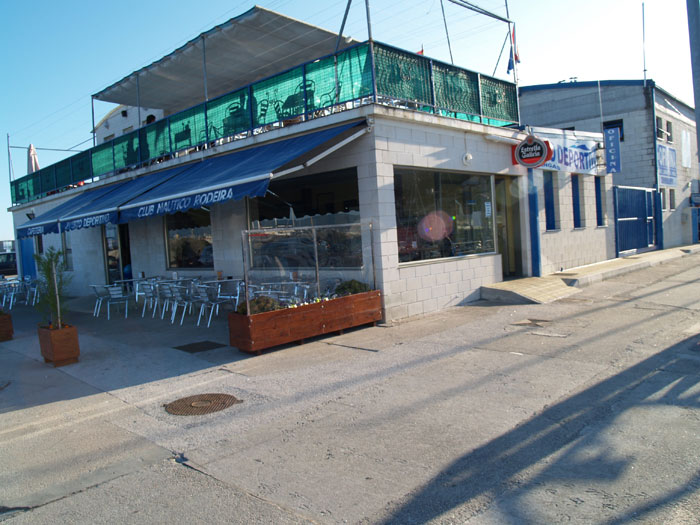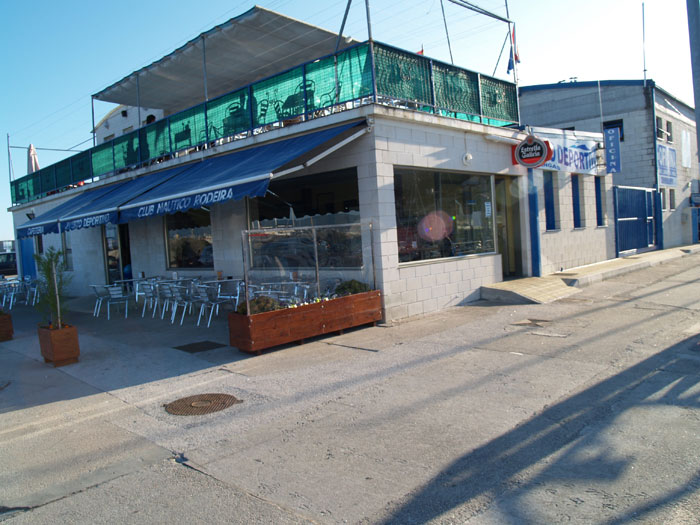 Address
Puerto Deportivo, s/n
Real Club Náutico Rodeira
The Cangas marina is located on the northern coast of the Vigo Ria, between Cape Balea and Rodeira Point. Once past the Borneira shoals, which are marked off with buoys supporting red and White towers, to the NE is Punta Balea, which leads into the cove of Cangas do Morrazo, with a breadth of 1.2 M and a depth from the bearing to 058º between Balea and Rodeira of 0.7 M. Notable aspects of Punta Balea include an islet and the ruins of an old Factory with a non-functional jetty.
Entry to the port is free, as is the case for all ports located on the Vigo Ria, via the main canal headed north, identifying buoy no. 8 of Salgueirón. This shoal is precisely the only obstacle that one might find here. The buoy can be left port or starboard, and sailing north, you have the tip of the jetty at the prow.
The other dangerous point is farther up the ria, the Rodeira shoals, which are also demarcated by another buoy. As son as you round the external sea Wall, you encounter a fishing wharf port-side and the marina to the north of the interior jetty.

Beach ramp

Crane

Electricity in wooden pier

Information

It waters down in wooden pier

Recycling oil

Repair shop

Restaurant

Restroom

Rowing school

Sailing School

Stationnement

Supply of fuel

Taxi / Bus nearby

Ties traffic

Trash

Travel-lift

Wardrobes/Showers

Washer/Wringer

WI-FI zone

Yacht club
Real Club Náutico Rodeira
General information
Port type
Marina
Bocana
150 m
Coordinates
42º 15' 38'' N, 8º 46' 48'' W
Town
Cangas del Morrazo
Fretwork
5 metros
Nautical chart
41, 416B, 4162 IHM; 7597, 7596, 7595 SHOM; 87, 1730, 1731 SNC