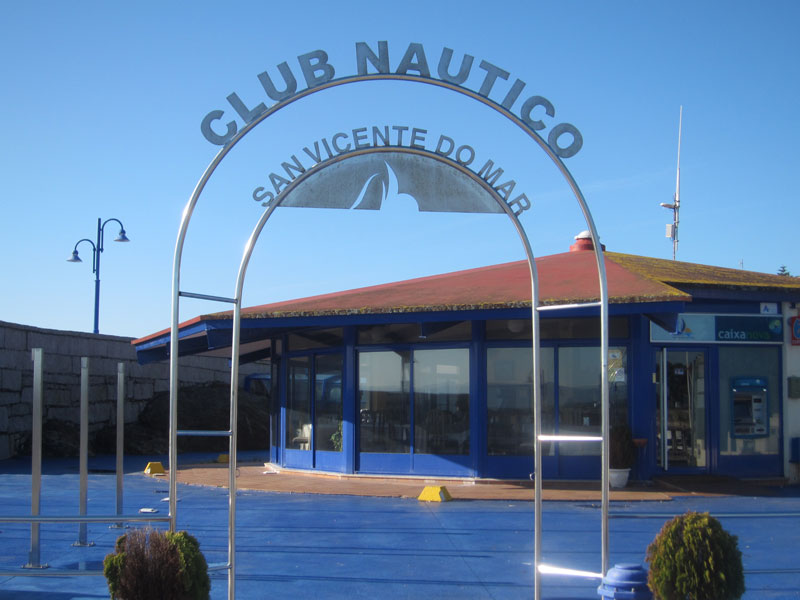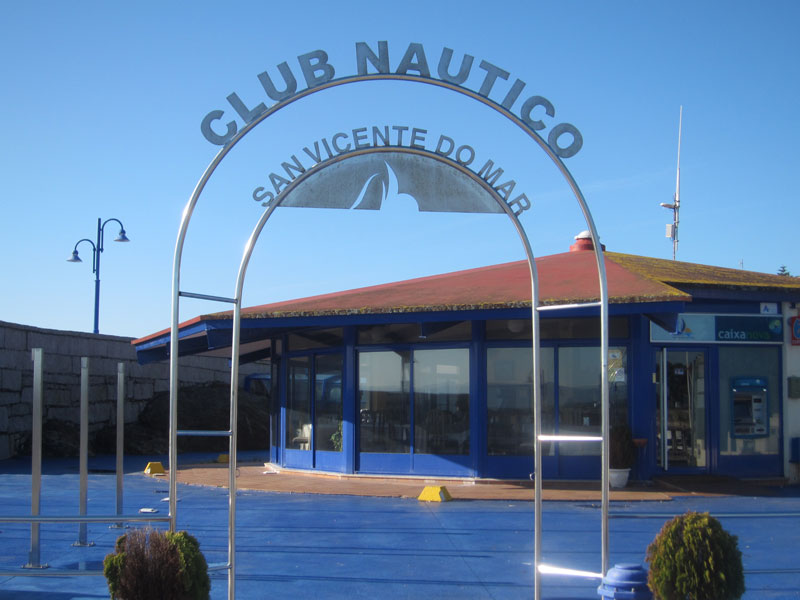 Address
Porto Pedras Negras
Club Nautico San Vicente do Mar
In the first section between Con Aguieira -which is elevated and dark in color- and Punta Miranda 1.2 M to the south (where the port marina of Pedras Negras is located), we will find a dirty and rugged coast, with stones that move as mucha as 600 m from shore.
To the south of this Miranda point are the partially submerged stones known as "Redondas de Dentro y de Fuera" (Round inside and out). to the ESE of Punta Miranda on wp: 42º 26,8'N 08º 55,36'W is a partially submerged Stone just emerging from the wáter that is the end of a sandbar that begins at the aforementioned point.

Dry dock

Electricity in wooden pier

First aid kit

Ice machine

Information

It waters down in wooden pier

Recycling oil

Repair shop

Restaurant

Restroom

Sailing School

Seamanship 24 hours.

Stationnement

Supply of fuel

Ties traffic

Trash

Travel-lift

Wardrobes/Showers

WI-FI zone

Withdrawal of waste water

Yacht club
Club Náutico San Vicente do Mar
General information
Port type
Marina
Coordinates
42º 27' N, 08º 55' W
Town
San Vicente do Mar - O Grove
Nautical chart
41, 4152, 4164, 41B, 42B, 415C IHM; 7597, 7596 SHOM; 87, 1764 SNC