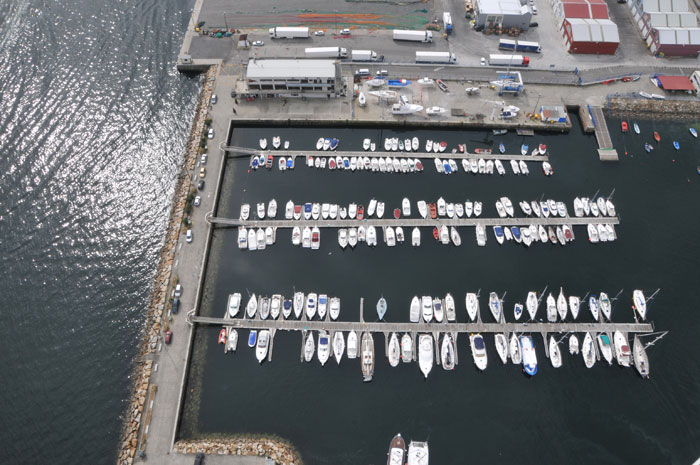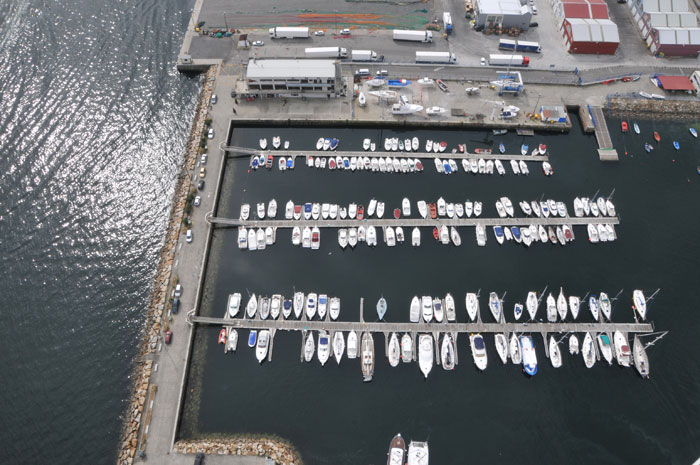 Address
Puerto Deportivo, s/n
Club Náutico Deportivo de Riveira
If we come out of the ria, the best thing to do is use Rúa Island -which is a 500 m long set of stones with Little vegetation and a small lighthouse- as a reference. It is practically in the middle of the ria, about a mile to 281º from Xidoiro Pedregoso (on the other side of the ria's main canal). Once Rúa has been reached, you must head with the Sinal do Castro to port, transiting at 10º until Santa Uxía is at 350º. Approximately in the middle of the pier there is a 12-floor building with a square façade that can serve as a reference to the navigator.

Beach ramp

Crane

Diving school

Dry dock

Electricity in wooden pier
Gym

Information

It waters down in wooden pier

Repair shop

Restaurant

Restroom

Sailing School

Stationnement

Supply of fuel

Ties traffic

Trash

Travel-lift

Wardrobes/Showers

Wharf of wait

Yacht club
Club Náutico Deportivo de Riveira
General information
Port type
Marina
Bocana
149 m
Coordinates
42º 33' 26'' N, 8º 58' 54'' W
Town
Riveira
Fretwork
4 metros
Nautical chart
415, 415A, 4151 IHM; 7597, 7655 SHOM; 87, 1734, 1755, 1764 SNC.