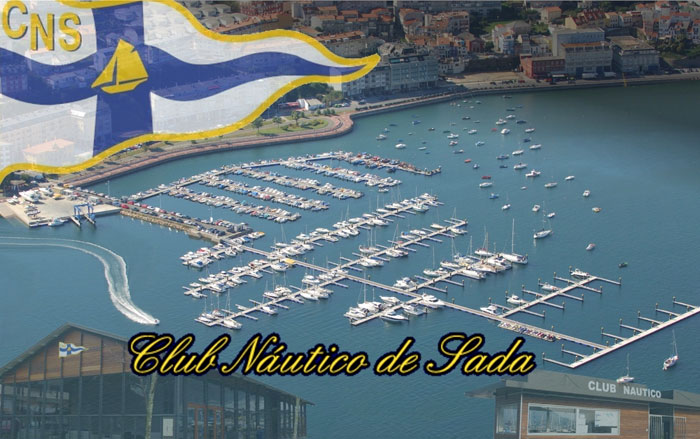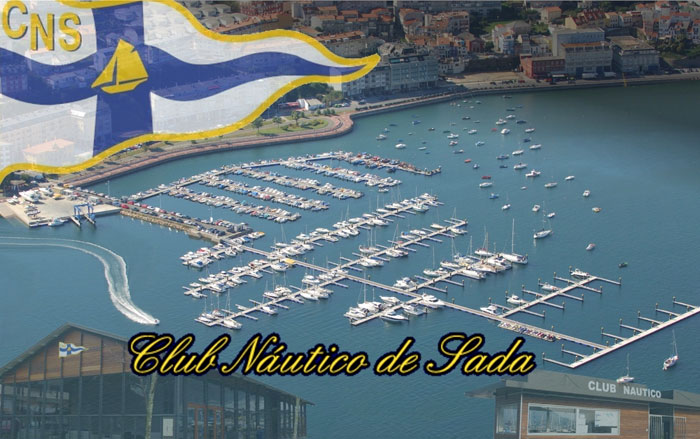 Address
Avda. del Puerto s/n
Club Náutico de Sada
Sea entrance
Sada's Cove is between Punta Curbeiroa and Punta Fontán in the Ártabro Gulf; they form the Ferrol, Ares, Betanzos and A coruña Rias. The rias' common mouth can be located between the islets of La Marola and Miranda. The entrance is wide and presents no more difficulties tan the sandy bottoms that are in the bottoms of the two rias. South of the parallel of the tip of Fontán, the bottoms are less than 5 metres at low tide. Here we will find a good place to anchor, but we can make port in Fontán which -according to the Sailing Directions, lies to the southwest of this anchorage.
From a point on the coast located at the Pulgueira Stone (which has been demolished and no longer exists) is a ENE pier some 140 metres long. From the start of this pier to Punta Tiñosa, there is a coastal wharf. Currently, there is also set a series of wharves for boats, with one for them to the north of this wharf. There is a fishing wharf starting at the middle of this wharf and we must also add that there is a 376 metre breakwater facing east-sutheast and an esplanade offering numerous port facilities.

Diving Station

Dry dock

Electricity in wooden pier

Fire service

Information

It waters down in wooden pier

Repair shop

Restaurant

Restroom

Sailing School

Stairs

Supply of fuel

Taxi / Bus nearby

Ties traffic
Trash

Travel-lift

Wardrobes/Showers

Withdrawal of waste water

Yacht club
Club Náutico de Sada
General information
Port type
Marina
Coordinates
43º 21' 34'' N, 8º 13' 60'' W
Town
Sada
Fretwork
2-3 metros
Nautical chart
412, 4122, 4125, 4126 IHM; 7598, 6665 SHOM; 87, 1111, 1094 SNC.