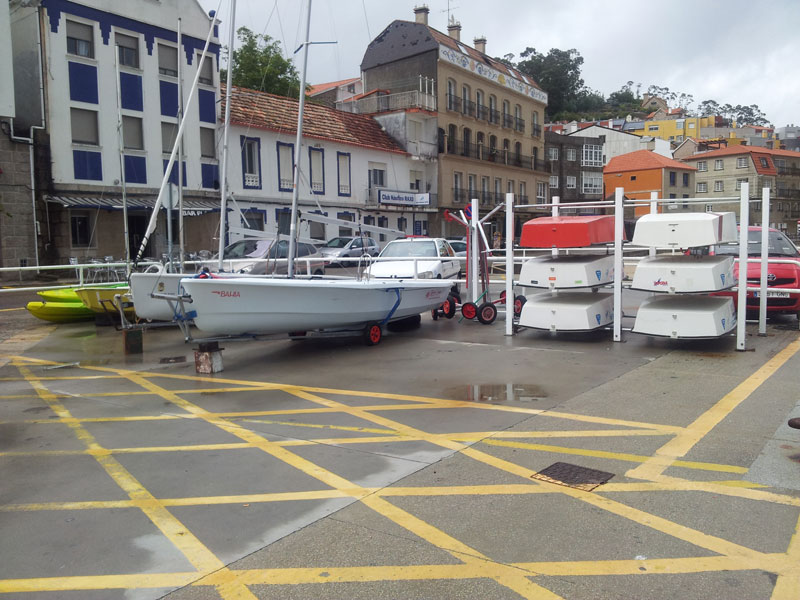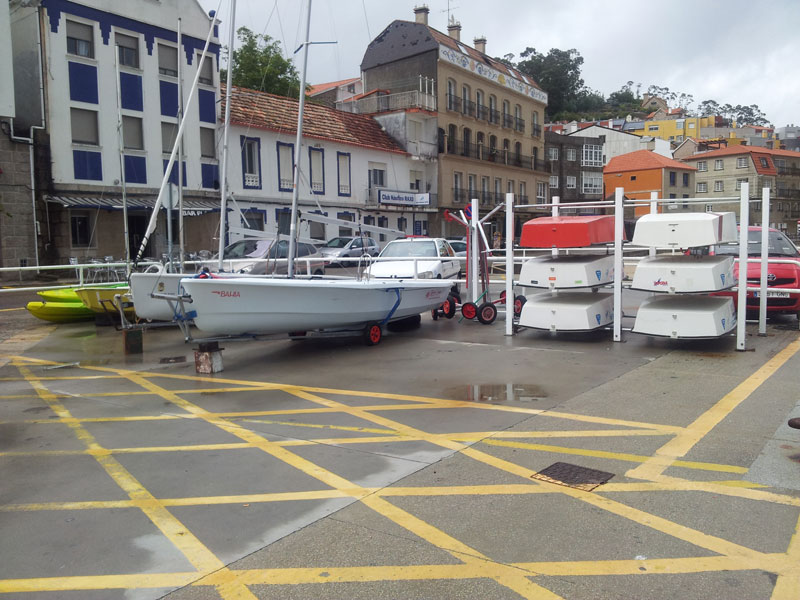 Club Náutico de Raxo
LAUGH OF MARIN O Pontevedra
Opens in a distance of two miles and a half , between Cabo and Punta Cabicastro Udra open west but with a barrier formed by the islands Ons and Onza . The estuary comprises 7.5 miles to the northeast , with easy access, clean and with various ports and anchorages .
TICKETS AT THE LAUGH
NW Passage Canal from Faxilda
Faxilda channel is between the low and Picamillo Faxilda with depths between 11.5 and 15 m . The beacon and buoy Picamillo Faxilda day and lights at night facilitate browsing this step. To take them safely , bring the leading line of Punta Cabicastro and Mount Domaio to 124 º. Being on the side of the north end of Ons, should fall to the south to avoid the low Laxe Montalvo . You can navigate very close to Picamillo leaving Mark West.
Step Camouco Canal
Between Isla Ons and under the same name. To take this step , there is no downside to taking care of a shelter Isla de Ons , helping to pass the beacon Camouco 200 ma . Further south beach Melide, a receipt must be 400 m . the coast of the Island by E.
Step by Camouco and Picamollo
Between these two is the passage of False Carreira , 200 m , between the towers and Picamillo Camouco low of Camouco , Laxe two Rábalos and Lombo da Besta understood. wide. This step is practicable with funding of more than 3.5 m . , Except a stone sailing deep to E. Tower Camouco . Navigating this step is difficult if not well known, only having to be in very good sea conditions.
Pitch Ons and Onza
This step should only be taken under conditions of need , having to spend more next to the northern coast of Oz giving a guard of 200 m . , To save the low south of Loba Ons.
Islands Ons and Onza
Almost all Isla de Ons is steep and dangerous reefs , so that should give a good receipt for the W. and less by the W. In W. Coast Ensenada is the broad Canibeliñas and protects NE winds . In the south, between Cabo da Fedorenteo Egua and there is a good anchorage with a beach. At its E. coast There is a small harbor with a beaconing light. Al S. Punta Melide is the beach of the same name, which is the largest of the island
Ounces Island it is all steep and dangerous , being approachable only by a cove to S. Island , called Porto do Sol
All along the coast of the islands, boats must take precautions veril within 5 m. , For a variety of stones that look .

Beach ramp

Crane

Diving school
Fondeadero

Information

Sailing School

Taxi / Bus nearby

Ties traffic

Trash

Yacht club
Club Náutico de Raxó
General information
Port type
Anchorage
Coordinates
42º 24' 7'' N, 8º 45' 17'' W
Town
Raxó - Poio
Nautical chart
41,4152,416A,41B,42B,415C,9251 IHM; 7597,7596 SHOM; 87,1732 SNC